Meet our Horses
We have a team of more than 15 horses but here you can find more details our most popular horses that participant in most of our rides:
Chilan – Locally bred Arabian Gelding, born in 2009
One of the best endurance horses of Israel, retired from the sport due to career injuries.
Chilan is a lead horse that knows all Israeli trails by heart and loves to make his riders happy!
Very confident, comfortable and photogenic horse with a preference for delicate, lightweight female riders :)
Tip for riding Chilan: Let him do the job and give him loose reins.
Asuant Sirin (Asi) – Purebred Arabian Mare, born in 2013
Asi is one of the foundation mares of Sirin Arabians. She's an Arabian mare with the spirit of Quarter horse.
Extremely safe horse, that likes staying in the back of the pack until she realises she's on her way home – that's when you'll feel how strong and fast she really is!
Tip for riding Asi: Show her that you are not a beginner rider from the start otherwise she might challenge you to be the boss!
Bashar – Locally bred Arabian Gelding, born in 2015
Bashar is a dream horse! He is a well balanced horse, confident and reliable to take any kind of rider!
He hates arena work but is perfect as a trail ride horse!
He is ideal for riders who have not been on a saddle for a long time and are looking for a horse they can trust and enjoy with.
Tip for riding Bashar: Share your beer with him – he loves it!
Avivit Sirin – Purebred Arabian Mare, daughter of Asi, born in 2017
Very athletic mare with a strong personality!
She's the real alpha of the pack. She has very smooth movement and is known to be our best ride!
Tips for riding Avivit: Enjoy her canter!
Kalil – Purebred Arabian Gelding, born in 2008
Kalil is a beautiful horse, with great movement and a very young spirit.
He requires a confident rider that knows how to handle an excited horse.
Tip for riding Kalil: If you are looking for a new profile picture for your Instagram ask to ride Kalil!
He'll provide you with an incredible ride and that perfect shot!
Neymar Sirin – Pure breed Arabian Gelding, born in 2014
Giant Arab horse born out of a rare cross of Russian and Egyptian blood lines.
He's a super athlete, with enourmous appetite!
A great horse for confident riders!
Tip for riding Neymar: Hold on tight on your first canter, he might buck a little out of excitement but will soon settle down and give you a splendid ride!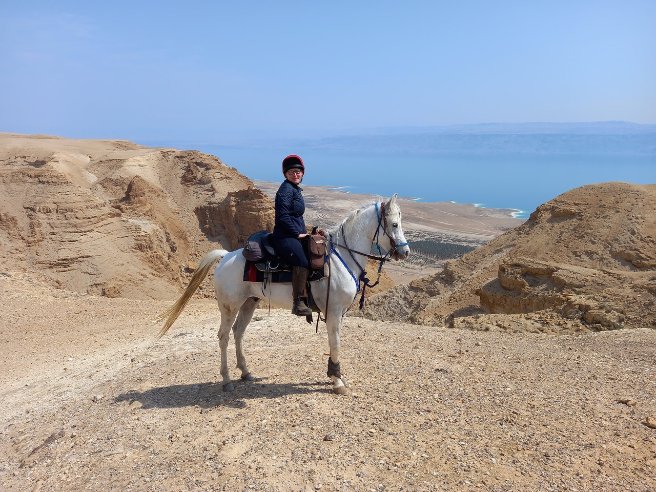 Sunherive – Pure breed Arabian Gelding, born in 2015
A super fine horse, considered to be one of our top horses.
Clients say riding him is like driving a BMW – elegant, smooth and unforgettable.
He used to be a very good race horse, and will do everything in order to please his rider.
Tip to riding Sunherive: Don`t fall in love for him, he won`t be coming home with you at the end of the ride